A Wind Of Change Ships Worldwide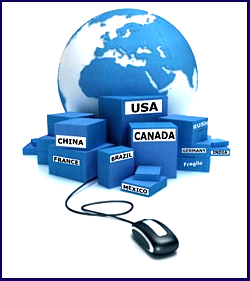 Normally, the best method for international shipping is USPS (United States Postal Service). Price for international shipping will depend on your shipping address and country. Normally, shipping charges are between $45.00 and $65.00 per package but can vary depending on box weight and size. Most kites and orders are less than 10 lbs. so international shipping charges can be fairly reasonable. Shipping times are listed between 7 and 10 business days to arrive at your country for USPS Priority shipping. Customs processing may cause an additional delay up to 2 weeks in getting your package delivered. Customs and/or your countries import policies may also add on an additional tariff/duty charge to packages imported to your country. We have no control over these additional charges (if any) and will do whatever legally possible to mark the packages to help avoid any additional charges. You may want to check with your local customs to find out if there will be any additional charges when your package is delivered.

Our website will automatically calculate your international shipping charges for you during the checkout process so you will know your exact shipping charges online before committing to your order. The shipping options will be displayed to you on the checkout page before asking for your credit card payment information, make sure to go through each of the options and select the USPS Priority selection which should be the cheapest option for international shipping. The price shown will be the final price charged on your credit card. This price does not include any import fees, customs, or tariffs that are added by your country after the package has been shipped. Our website uses "AVS" - Address Verification Service to protect against fraudulent charges. In rare instances, our website may not be able to verify international addresses and your order may not be accepted. If this happens please let us know via e-mail or phone call and we can work out an alternative form of payment for you.

Because of fraudulent charges from certain countries, some international orders may be held at our office until payment has been verified. Once payment has been verified, your order will be processed and shipped to you.


If you have any questions please call us at 702-736-1476 or toll-free at 1-800-559-2962